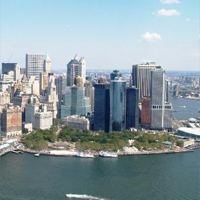 Why Seacoach Is So Perfect
Many airlines now charge for checked luggage, the majority at $25 for the first bag and up to $100 for the 2nd bag. By traveling SeaCoach, you can bring as much luggage as you like without an additional fee and there are no screening lines or lost luggage.
The time study indicates the bus is approximately 1 hour longer than flying to the cruise. It is recommended you arrive at the airport at least 90 minutes prior to your flight and add to that the time to park your car and take the shuttle bus to the terminal. The flight is 1+ hours to NY or NJ. After you deplane the aircraft, you still have to wait for the luggage to be sent to the carousels in baggage claim so add at least 1/2 hour. Finding the transfer buses or taxi to take you to the pier is an additional hour at minimum. All in all, a long and stressful start to your vacation.
Considering driving to NY or NJ? Have you seen the price of gas? With the distance at approximately 350 miles, you would spend at least $90-$120 each direction. The parking at the port ranges from $35-$45 per day. Add to that the tolls which are frequent on that route and you have now spent more that the cost of the SeaCoach with much less comfort. Experience the door-to-door service of SeaCoach, no dragging luggage down long airport corridors, no waiting in long security screening lines. Experience less stress and arrive at your vacation and back home rested and relaxed.

*Rates are per person based on double occupancy and include bus transfer, cruise, port charges, and all taxes/fees.